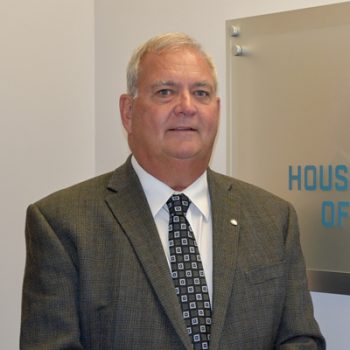 Welcome to the Housing Authority of Covington (HAC) and thank you for visiting our website!  In doing so we hope you will learn more about our mission, our affordable housing opportunities, and the support services we offer for
Better Futures!
Affordable housing is an ever growing need across the country.  Demand for affordable housing continues to increase while federal funding for many housing programs, such as public housing, continues to decrease.  It goes without saying that maintaining residential communities and services under these circumstances can be very challenging. One area of affordable housing that is experiencing increased federal funding, however, is the HUD/Housing Choice Voucher (HCV) program, formerly known as Section 8.  In both the City of Covington and Kenton County, vouchers are administered by the City of Covington's Neighborhood Services Division / Housing Choice Voucher Department.   For more information, please visit: 
https://www.covingtonky.gov/government/departments/neighborhood-services/housing-choice-voucher
or call
859-292-2188
.
The Housing Authority of Covington continues to manage and maintain hundreds of affordable housing units.  However, we are in the early stages of disposing of one our largest residential communities.
City Heights, a 366-unit rental community, was built in the 1950's.  After a comprehensive third-party physical needs assessment, it was determined the repairs required to bring the community up to modern standards would cost more than $50 million.  As a result, on 9/30/2021, HUD approved our agency's application to dispose of (sell) City Heights. Once all residents of City Heights are relocated, the property will be sold and the sales proceeds used to modernize other communities in our portfolio.
City Heights' outlived its usefulness, both physically and as a viable model of affordable housing.  Residents deserve better.  In addition to the high cost of modernization, the physical location of the property makes resident access to employment, education, health care and retail opportunities very difficult.
A comprehensive Relocation Plan has been developed to assist City Heights' residents with their housing and relocation needs.  Residents may request support to relocate to other public housing.  They may also request support to relocate to the private market with a voucher.  HUD has authorized the use of Tenant Protection Vouchers (TPV) for City Heights' residents who wish to rent from private landlords, anywhere in the United States. For some residents, homeownership may also be a third relocation option.
In other news, we are actively recruiting new talent to our agency!  Various opportunities exist, particularly in our Maintenance Department.  Our total compensation package is robust, and includes a competitive wage and health benefits package, generous paid vacation time, a pension, and company-paid life insurance.  We are also increasing the investment in our employees, through advanced training and leadership development opportunities.
If you wish to join our team, please visit our website www.hacov.org, or INDEED for updated job postings.  You may also call 859-491-5311.  The Housing Authority of Covington is an equal opportunity employer.