The Housing Authority of Covington (HAC) is committed to Early Childhood Education (ECE). We believe that ECE yields many long-term benefits for children. Therefore, it is our commitment to help them have "better futures." 
HAC recognizes that quality child-care and pre-school programs can be challenging to access for our residents at times. Therefore, HAC staff members will work diligently with families to determine what support they need to obtain that access. HAC does not do this work alone. We align with local community partners, our local school district, and surrounding nonprofits. Our partnerships allow for efficient efforts that combine a high level of proficiency and resources to a greater outcome. 
Our partners include, but not limited to:
1. City of Covington – Ready Ready Covington
2. Covington Independent Public Schools
3. Kenton County Public Library
4. UMC Food Ministry
5. NKCAC – HeadStart
6. Learning Grove 
The Star Program
The Star Program stands for "Summer of Technology, Activities, and Reading!" 
HAC and The City of Covington – Read Ready Covington Program works collaboratively to ensure our children that reside in HAC properties has access to programs and services to literacy programs, internet access, device access and will them to be on the road to educational success. 
The Star Program provides a tablet (and case) to each participating student to have access to research-based early literacy apps such as Clever Kids University and Footsteps to Brilliance to work on through the week.
Each participating child attends a weekly "check in" session every Wednesday, in the summer, in our local community hall to do the following:

• Download activities for the week
• Participate in a literacy activity withy staff
• Receive guidance from Literacy coach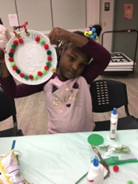 Arts & Crafts / Reading
The Housing Authority of Covington partners with the Kenton County Public Library multiple times a year to host various themed arts and Crafts and reading sessions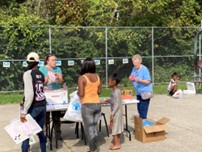 Early Childhood Education Fair
The Housing Authority of Covington hosts an annual ECE fair every fall for the benefit of the families we serve in our communities.  During this event, HAC invites over 10 community partners to provide an opportunity for our families to sign up for various programs
For more information on the Early Childhood Education programs HAC offers, please contact the Director of Resident Services at  jadkins@hacov.org