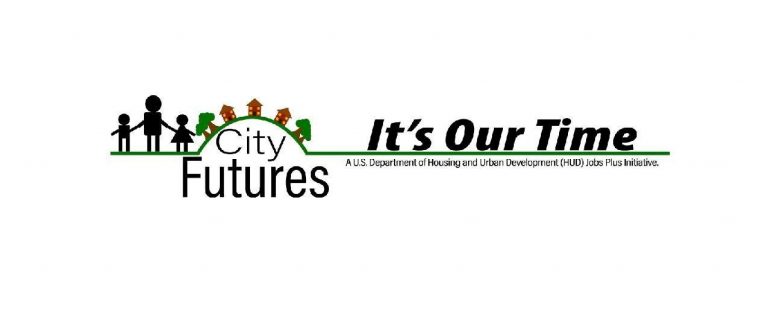 In July 2018, the Housing Authority of Covington (HAC) received a Jobs Plus Grant from the Department of Housing and Urban Development (HUD.)  The $2.2 million dollar (4 year) grant is the largest single federal grant ever awarded to the agency for social services.  The grant targets the City Heights' community with opportunities for employment training, financial incentives, and the establishment of community supports for work.
After just one year, the program has demonstrated its effectiveness as an agent of change:
Roughly 200 residents enrolled.
More than 150 residents have received services, some of whom have earned vocational certifications and completed financial coaching.
Overall employment has increased in the community, from 47% to 50% of target adults.
Overall household incomes have increased, from $5,646 to $14,074, on average.
The Housing Authority of Covington could not have achieved these first year results alone!  We partner with several local agencies to offer free services, many of which are located on-site, in City Heights.
The Brighton Center provides the lion's share of the direct services for the Jobs Plus program.  Brighton Center branded the Jobs Plus program, "City Futures," early on with the help of resident input.  Their staff are credited with the program's early success!  Brighton Center staff is located in City Heights at 2522 Todd ; (859) 360-6224. Services include, but are not limited to:  career planning and development, job training, employment assistance, case management, and financial coaching.
The Northern Kentucky Area Development District (NKADD) provides technical support to program staff in monitoring labor force trends and employer needs, as well as providing oversight of the Northern Kentucky Career Center in Covington.
The Northern Kentucky Community Action Commission (NKCAC) offers developmental programs and financial assistance to City Heights residents.
Gateway Community and Technical College (GCTC) offers leadership development classes as well as a variety of high-demand job training programs at their many campus locations.
The St. Augustine Parish Outreach Center provides food and financial assistance and coordinates after- school programs.
NKU's Nurse Advocacy Center for the Underserved (NACU) provides health services and health education programs to City Heights' residents.
For job readiness support, program enrollees may choose from among many local offerings, including:   HAC's GLASS (Get Learning and Start Succeeding) program, the Northern Kentucky Career Center's Job Seeker programs, the Brighton Center's Center for Employment Training (CET), and the Life Learning Center's holistic Foundations program.
Behind the numbers are the faces of program enrollees and their families who are on the road to "Better Futures."   
The Jobs Plus/City Futures program will end in 2022!  If you are a City Heights resident and would like more information about the Jobs Plus/City Futures program, please contact Chris Bradburn, Deputy Director/Jobs Plus Grant Manager, at (859) 655-7306 or the City Futures Office at (859) 360-6224.